Please enter your testimonial: 
Simone has her own magnetic energy. Anyone who meets Simone, the energy which surrounds her, will only tug their curiosity as she speaks passionately about the power of Quantum healing. For those who are aware of the power of sound healing and need to balance and/or to level up Simone is an excellent choice. Since I've met Simone, I've done my due diligence of research as all Aquarius would. I have had 3 sessions with Simone Today. My personal view of my life and how the world around me affects me and how I affect it has been completely transformed. I have learned my mental and physical health are malleable through sound healing. Living with intention is a primordial state of being. Without the help of Simone, I would not have been aware of the awakening necessary to receive the Power of quantum Healing. If you would like to know more of my personal story continue reading: As I went over my paperwork, I was thinking to myself, how would any of these mental or physical health issues be truly resolved by sound? I was very hopeful, but I absolutely did not understand the science of sound healing; yet Simone asked me to trust her, so I did. The paperwork asked about all the things...truly personal. I was exposed, felt very vulnerable. I recently moved from out of state where I was highly stressed, had constant panic attacks, dealing with depression, an ugly divorce from an abusive husband, and a brain disorder that presents like a tumor. I recently lost 30% of my vision the prior year due to this disease. The beginning of the treatment started with discussing the paperwork; like a therapy session. She advised me how to derail my stress patterns, control my anxiety, dissolve my depression at its root source, take responsibility for my part of the relationship and forgive myself and my ex. She told me I would learn to see differently. What does that even mean?... Before going into the treatment room, she told me what my expectations should be. Also, she said this needs to be done with "Intention" my issues won't resolve on their own. I thought "Dang it! This isn't magic!" Seriously, that's what I thought. The 1st session was hypnotic; I'll share what I remember. I laid on the bed under the pyramid. She covered my eyes, played a meditation, placed the crystals on and around me and began using her tuning forks. I remember three distinct jolts. Each one seemed to happen between deep moments of sleep. By my 2nd session I had already noticed a huge change in myself. My thoughts weren't random. My feelings were well under control, which affected my emotional wellbeing. I stopped taking naps- rather I didn't need the naps anymore. I stopped being afraid of nothingness. I couldn't wait for my next session! This session was a focus session. We went over the paperwork, and I was blown away at the list of physical and mental issues I was able to cross off because they were no longer a part of my life. Simone asked what are my upcoming goals? What am I trying to achieve presently? This session I was fully awake and aware the entire time. I was able to focus completely on the meditation she played and felt the heat of the energy moving around my body. Mostly in my core. Since this session I've been open minded about where I will live next. I don't feel the sense of urgency I did prior to the session. I've also accepted the fact that I may change jobs and fully become an employee working EST. The 3rd session is my magic moment. An impromptu session but the one that has tied all these pieces together for me so far. I woke up with THE headache. The 1st I've had since March. It was worse than awful. I don't know how Simone knew something was wrong, but she did. She jumps right into action. I didn't tell her how bad it was. These headaches usually require a trip to the ER for a spinal tap to release the CSF pressure off my brain. We tried the normal remedies but of course nothing could touch it. After a short while she asked if I'd let her treat me with sound healing. To be honest; I couldn't think of anything worse, but I also knew she has a gift that I have experienced; that works! Deep breath, let go. I can't focus on what she is saying. I focus only on the meditation she plays. I notice she is racing to place the crystals on me after she covers my eyes. I can sense her urgency, I'm grateful. I begin to settle into the meditation and suddenly visualize a dark rock outlined in fluorescent purple with sharp streaks of light shooting from it. Looks like the way I see light at night, except the center of the rock is black only outlined in color. Simone gets my attention; "How are you? Where's your pain? Is there anything you're noticing?" I tell her about the pressure in my head, and the sudden appearance of this purple rock. I also noticed it seems to be sitting right where my "headache" would be if I could point at it. Behind my eye or between my eyes. She was so excited. She says "Wow, you won't believe it! I can't wait for you to see what I put on your 3rd eye. I placed a purple stone there. You can see it? You can see with your 3rd eye! It's amazing!" Well shit, kinda, to me I just wanted to concentrate on it and blast it away, to me it was at the source of my pain. I wanted it gone. I was going to get rid of it! I went back to focusing on the meditation. It's walking me through healing while I'm staring at this rock, now I'm wondering if it's my imagination? Is it going to disappear now that I spoke about it or stop concentrating on it. No, not at all. It was fixed, it wasn't going anywhere until it did; move, I mean. Its movement began like a slow dance. The streaks swayed so slightly, the way smoke would move in cave that's never been disturbed; yes, that slow. Then came the forks vibrations bursting through the cave as if the voice of Source itself said hello. The pain was remarkable, the visual was a mosh pit, then all casually returned back to its original state. After several of these intense tunings Simone paused to ask me if I was having trouble with my right ear. She said the fork on the right ear seems to be getting "stuck on something" she said it stops vibrating long before the left side does. I told her I had noticed I've noticed a fair amount of hearing loss in that ear. I hadn't mentioned this to her in any of prior sessions nor has she ever noticed any defect in my hearing before this session. One of the symptoms of IIH is pressure. I lose a lot of my hearing while I have these headaches. Typically, I'm only able to hear my pulse; especially in my right ear due to the amount of pressure on my eardrum. Back to my rock... As Simone continues her treatment, she uses different frequencies; each of these sounds gave a different visual output from this stone. I say stone now because it definitely looks smoother to me. The edges aren't as sharp so the streaks that used to shoot off of the old rock don't seem to be there anymore. Now I see a purple stone still radiating bright obtrusive light. As the sound bounces off of it, I see the rhythm of the vibration vs the chaos of a mosh pit. As the frequencies' continue to change so does the light; the light becomes a thick fog. The fog becomes a cloud. Eventually the stone is barely a speck of dust, and the light is no more than the dampened mist hanging in the hot cave that has no place to escape. Wouldn't you know the session was over at the right moment. As if she could she inside my head. The transformation was not only visual but tangible. I felt much better, not perfect, but much better. When I tried to lift my head, I didn't feel the weight of the planet pulling it back down. My eyes aren't in so much pain, my vision isn't distorted. As I take off the pieces, I've been covered in I grab the crystal on my 3rd eye. Yes, it is in fact the tiniest purple stone. I think to myself; How did she do that?... Then I remember her telling me "You're going to learn how to see differently." She was right, I have.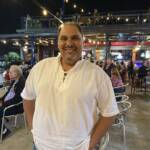 Paulo Cisottoperception shift

I am a skeptic by nature and tend to think most help tend to be confidence or maybe a bit of the placebo effect. But I just came out of a divorce after more than 3 decades married, a move to a new place in another state where I basically don't know anyone, and changes in my work schedule and way of work where is almost a retirement. So any of those changes in themselves would be traumatic, together they took a real toll on me and I was feeling myself getting deeper and deeper in to a depressive state. I decide led to take a trip back to Brasil, where I hoped old friends and family would lift my spirits. In the way I stopped to see Simone and for the first time asked her to do a section with me. I figured I was already feeling low, and she would feel good about me trusting her enough to ask. The old shoeless cobbler kids story! A weird thing happened during the session: when Simone stepped out of the room(I could hear her speaking with someone else next door) and I was in a relaxed state with my eyes covered I could feel and hear clearly a heavy set person walking slowly around the table. I could hear the timbers crack and shift, and feel the presence around me. I thought thru my relaxed state that either it was my Daugther (which was downstairs) or a spirit. I didn't want to uncover my eyes and look, not because I was afraid(I didn't feel any sense of danger), but mostly because of it was a spirit and I didn't want break the connection. Afterwards o confirmed my Daugther never left downstairs and that the day of the session was my father's birthday. My father passed away a decade ago, and I have no doubt that he was there watching over me! I am a week or so in to my Brazilian trip, and just told Simone today I had no idea how just a few days could change someone's outlook and perspective. I am having wonderful memories experiences while I see old friends, family, and meet new friends. But most of all, I feel like myself again, joyful and hopeful. It's like I am seeing everything again thru new lenses, which is exactly what I was hoping and praying for! Being the skeptic that I am, I don't know how much of it That new outlook is due to my session with Simone, but I have no doubt that she has her hands on it!

What wonderful experiences! I did two sessions with Simone. The first was an in person session and the second was done remotely. I was pleasantly surprised that the remote session was just as effective as the in person session. The sessions helped immensely with inner work I had been doing already and helped release more than I would have been able to in my own. Her work is truly a blessing!

Simone is beautiful! She has really helped me with my mid-life questions. I have no idea how what she does works. I only know that it does and sometimes we just need to believe and let it happen. If you need something different after you have tried other healing methods, go see Simone. You will be glad you did!

Simone is absolutely magical. I went from feeling lost, fearful, angry, and discontent to what I can only describe as a peaceful being. I hope to continue to see her as a vital part of my healthcare team for many years to come. I cannot say enough about these experiences! I am so blessed to have found her. You won't regret it!!

Jasmyne Saint D'AgneauxQuantum Healing

Simone came highly recommended to me by a Shaman. I've done a great deal of energy/healing sessions but never quite anything like the Chakra Crystal Healing we did. She knows her stuff and gets straight to the heart of the issues/ailments. Simone is clear, honest, concise and transparent in her work. I expected to feel residual healing 'hang over' energies and was surprised when I did not but rather felt lighter, more expansive and upbeat. It's like a seed was planted and continues to grow in the garden of my fields, life and possibilities. The shift was immediate and sustaining. If you're craving a real paradigm shift and are ready to awaken to it, Simone is your guide. She's the real Cosmic Priestess deal. XO 

Recently having experienced sudden loss in my life , left me stagnant and searching… I was fortunate enough to be introduced to Simone ,a spiritual healer with a heart of gold . A nurturing soul who is genuine and caring . She was able to assist me as I Navigate through my journey with sessions of Reiki and tuning. I left with a new awareness, positivity void of the burden I had walked in with. I am truly grateful for my experience and Wholeheartedly recommend Simone.

Simone is such a caring and empathetic person. She comforted me and showed me a positive outlook. She really can understand who you are and your path. When we first started talking I immediately started crying out of nowhere. She just made me feel that connected. During our session, Simone was attentive, responsive, and a great advisor. She makes you feel like a friend, talking about relatable issues with herself. She takes time, patience and energy when assessing you. I can tell she is a natural healer, she initially gives off a wonderful and peaceful vibe. Thank you Simone, you're a beautiful soul.

My rating for Simone Silk is priceless. There is no number high enough to rate her multiple gifts. I was at a crossroads of jaded and faith. Not knowing which direction to go. The Universe had other plans for me. Long story short, I broke my hand and tore ligament in my wrist. I took a step back and asked, what is it I need to do? I asked for help in assisting me to heal. I was unable to do it myself. A soul sister saw Simone and she was telling me about her experience. We had back and forth exchange what I was telling her the same thing as Simone did. I knew I had to see her ASAP. When I called and heard her voice I knew she was the one to help me help myself. I did the Quantum healing. Simone is more than an energy healer, she uses different methods to get the results you need. She is opening a gateway for you to learn how to heal yourself. Simone is a gatekeeper. She opens the portal to give you access to heal yourself. For me I was able to see my gifts, my mission here on earth, seeing my past lives so I can do deep healing and so much more. When you see Simone the experience is different for everyone depending on their needs and intentions. Please make sure you listen to what she is asking you to do. This takes work on your part. You need to figure out what you want or looking to get from the healing session. If you are unsure, no worries, go within and ask your higher self then it will come to you. For me the healing session brought unconditional love, forgiveness, clarity, vision, purpose and most of all forgiveness and unconditional love for myself. One important thing was got back was my voice. I lost my voice long ago. I've been searching for what seems like many centuries to have my throat chakra opened. Now, I voice myself through love, forgiveness and good intentions. Remember love is the highest vibration. Simone helped me get to that vibration quickly. I will be eternally grateful and thankful for her healings and helping me heal myself. Simone Silk is one of the precious Gatekeepers to a a portal, one's soul. If this resonates with you, please see Simone Silk.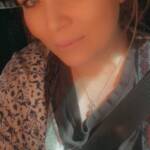 Katie Stanton – Greenvile SC – Quantum HealingSacred chakra

What an incredibly beautiful soul! I manage several crystal shops and just couldn't find someone I felt completely right to work on me. My experience with Simone worked amazing! I am impressed by the energy and the great conscious! Source was connected to me and made me feel 100% We are getting healing done! I can feel it tingling in my entire body. As she shifted my energy I felt like I was floating on water and could see water reflections behind my eye lids as I dove deeper into a relaxing state. The meditation was incredible! My guides popped up and new ones came to me helping us along the way. Now when I meditate I can call on spirit guides so much better. There they are waiting to guide me. I just want to say thank you Simone for opening my blockages . I look forward to working with you soon!

To start off, Simone has a wonderful gift and is truly an incredible person to work with. The first time I met with her, I was skeptical because I had gone to many different people for help prior. But She CHANGED my life! She helped me in ways I can't even begin to explain, and continues to do so. I suffer from anxiety and depression among other things. She was able to help me get rid of old vices and start a new chapter for myself. Her sessions are calming and peaceful. The effects of her work kick in very soon after the session and you begin to see a change with yourself and in your life. I am really lucky to have met her, and hopefully you'll be as lucky to meet her as well!

KathleenIntuitive tarot card reader

I have wanted to do a quantum healing for some time now but was a little hesitant because of the pricing not to mention none of the healers I came across made me feel like they were the one. Well , recently I decided to seek a reiki healer near me on Google and came across Simone's website. After I called her and Inquired what services she offered I fell inlove with her energy. She was soooo naturally caring, spiritually knowledgeable and energetically attractive. Before I even agreed to doing a session she committed herself to sending me information based off of what we discussed and to me that was what a real healer would do. She didn't even know if I would commit to a session but she just genuinely wanted to provide me with tools that could benefit it my healing. After another phone call I decided I would invest in my own healing and I booked a session with her which turned out to be exactly what I needed and then some. Simone is absolutely amazing with her gifts and sincerity. She spent alot of time giving me what I needed and her lively bright aura showered me with such love that I didn't want to leave at all. I've done several sessions with different types of spiritual healers and she is by far the most credible and sweetest soul I am blessed to have been able to work with. This is it for me as far as seeking for a healer. I found mine and she is stuck with me forever lol. Thank you Simone!!! Our conversations have shed so much light to my inner truth, I can't thank you enough for just being you!

Simone is an absolutely amazing person. She did several healing sessions with me over the course of three weeks. She helped to open my mind and free up and release many anxieties which had been bothering me for years in regards to loss, relationships, and my business. Simone holds space with grace, compassion, and kindness in her reiki sessions.

Dana BiancoVirtual healing session amazing !

My virtual session with Simone was incredibly powerful. I really needed that session and couldn't meet with her live . I was left feeling like it was a more powerful experience then if I had been there live . Working in energy there seemed to be something very powerful happening with the energy that was created because we were apart . The visualizations and the connection was more intense then I can put into words Simone also really created our space with so much intention and connection supporting me for the experience before the session started. The experience is such a journey within that it really isn't something like massage that needs to happen in person. Knowing she was out there holding space for me and feeling the energy of what it was like for me was so powerful throughout our session . I'm the days that followed she continued to be there to guide me on this inner journey and keep me connected to what's happening around me on the outside If you are looking for a deep shift and spiritual guidance in your life . See Simone as soon as possible, you will be in great hands whether in person or virtually .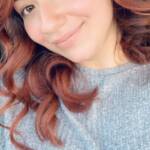 Daniela Greenville S.C – Quantum HealingQuantum healing

Words can't even begin to express the experience that I had with Simone. It was any other day I was working downtown at a restaurant when Simone walked into the restaurant actually looking for the crystal shop in Greenville and from there magic just happened. She came back to the restaurant we had a talk about crystals and energy and just a little bit of her work and what brought her to Greenville. I feel like meeting her once that's uncanny meeting her twice that's a coincidence The third time this is the universe telling me something. She was so kind and so loving and such a welcoming and warm spirit that I really felt like I could share with her a lot of the emotions that I'm not able to speak up on. Without sharing some of those experiences it's as if she knew that I was holding a lot of sadness and a lot of anxiety and a lot of fear and problems with forgiveness mostly forgiveness towards myself. The quantum healing session was not exactly what I expected I kept thinking that a big shift or something drastic was going to happen or so many things were just gonna pour out of me instead it was gentle, so serene I almost felt as if I was out of my body and in a trance. The frequency of the sound healing was so tranquil I can almost still hear it. Simone helped me I felt really safe in the space that she had created for me I felt safe and protected and a sense of calm and belonging washed over me. The Sadness and anxieties that I was holding onto are still there just more faint those feelings are more over come with a feeling of finding my purpose and my passion and knowing that I have a purpose in this universe as we all have a purpose there is a reason for why we are here. Simone is a true gift and I'm forever thankful and grateful for the opportunity of meeting her. A true healer✨ Thank you again Simone I wish you love and light.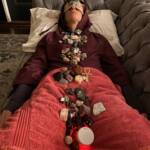 Jessica , Greenville SC

http://Www.Anthropoloca%20studio.com

I received on of Simone's incredible quantum healing sessions and I can truly say it's like nothing I've ever experienced. Simone's energy is vibrant and she instantly brings you at ease. I found myself able and willing to discuss life/personal issues as if we had known each other for years! As she gained sense of my energy and personality, Simone offered skilled and directed observations and advice regarding the issues I was having, leaving me ready and motivated to receive the energetic portion of the session. This portion is truly unique and unIike any energy work I have had—I fell into deep relaxation and after the sound healing, found myself nearly unable to speak due to the deep relaxation and experience I had. I slept like I have never slept before that night!!! If you are ready to receive, Simone has more than enough to give! She is a natural, intuitive healer that will find what you need energetically, emotionally, and spiritually.

What an absolutely gorgeous women inside and out ! I saw her about a year ago and had an amazing experience I thought I couldn't have , her energy pushed through mine and sent tingles down my side , I was shocked . She felt where my pain was . She put me in such a relaxed state that I could never reach before .and that I didn't know Was possible to get to .The year to follow was extremely life changing . I realized that the way I viewed everything was changed in the best way to grow , and had gotten off all my medications for depression and anxiety..... before I came to see her I had tried to end my life and was in the worst place in my life so I thought why not just give it a try Bc I didn't have anything to loose, I was already so lost . After the session I had tried things out of my comfort zone and was meditating and doing yoga early every morning at the beach (I had never woken up early or wanted to go anywhere alone or do anything for or by myself ). My intuition / instinct is real and I feel it now . I feel like a person on a journey with worth and purpose even if I don't know my purpose I know there is one and I feel I can really just keep growing and improving my being for the rest of my years . I know I will never allow myself to go back to such a dark place . Second visit was yesterday , she cleared out bad energy that made me feel stuck recently and finding myself feeling stuck and not so motivated , not living my own journey but just flowing through someone else's . I was was more aware and I knew I just needed to be cleared and push forward .( I will never be the same person that I once was and I know I will keep evolving. ) . I got into such a deep calm meditative state that my body mind and soul craved to be released from the built up energy I let get stuck in me . I felt like I wasn't even attached to my body for a little bit on that table lol . Not in a scary way either , just extremely calm , the most calm I've been and my body was loving it ( when your body is calm it heals itself , and I felt it ) . I accept all the blessing that are going to come to me and I'm so excited to see what happens this time . Thank you Simone 💕

Patricia Greenville SC/ Quantum Healing

I have read many of the reviews for New Earth Holistic Healing and agree with them wholeheartedly! One cannot say enough about the experience Simone provides, nor about the effects afterwards. I admire how each review I read was so eloquent; I am just going to share my journal entry from a couple of days after my amazing, transforming session with beautiful Simone. 'I woke today feeling lighter? Happier? Something. A bright new day. Walking on my lunch hour I felt different, too - a bit of confidence? A bit of change? Empowerment? I feel taller. I feel that I CAN put my mind/intentions to things and help them to happen. That makes me feel so good. I have allowed life to happen with me, but now, now I feel I have a hand in what is happening. What a feeling! The crystal healing is taking effect! My energies are shifting. I feel good, creative, abundant things are happening. My friends have always been cheerleaders, but my new friend, Simone, she is a 'transformer'. I am blessed to have someone help me see what I haven't been able to. Someone who hasn't known my past, but who is helping me to see my now and future possibilities.' Simone is a very passionate, very caring, very special individual, who so lovingly shares her knowledge and gifts. I am beyond blessed to know her and to be able to recommend her services to those who truly wish to see transformation in their lives.

Emilie Nasca/ Quantum Healing

Simone is so amazing she is so great at what she does and gives so much good and helpful information she really truly cares and loves doing this type of work I was so happy I went to her I felt so calm and felt a change in my energy I would recommend her to anyone seeking this kind of treatment she is truly the greatest!

All I can say is that Simone is amazing She brings you on a journey and heals every cell in your body WhAt a gift she is to all that have the pleasure of meeting with her 💗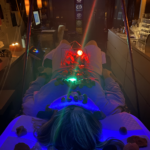 Inna

Loved my session with Simone It was a magical experience

Kelly Keefe – HealerOne on one and Remote sessions
Simone has been a true blessing on my path since January of 2020. Her level of genuine care, connection, and channeling always support in aligning with my charged expanded self. As a Energy Healer & Channeler myself, who I work with is very important... and Simone has become one of my main go-to women! I have the blessing to work with her both in-person and distant and both are always so powerful. Thank you Simone for your bright light! xo
What can I say, Simone is an explosion of rainbow light. She pours all her heart into her sessions. I could feel how she gave her all, using various tools to put together a individually fitting session.I received a remote session and I felt how she tuned into my state and picked up on all the issues which needed to be integrated into the healing. I felt her alignment and her passion for her service and could relax into complete trust. Before the session I found myself in a state of mind fog and anxiety. After the session and in the days after, I felt my mind clear and my system calm. Simone went into great detail in her preparation and also in her follow up work after the session. She gave me practical tools and instruction on how to be more aligned with my process and my onward journey. Excellence!!!

Simone is such a light and so passionate about what she does! She really took the time to understand me, where I was on my spiritual journey and what my issues were - and even was able to fit me in for an appointment the same day I contacted her. Her healing methods extend beyond just reiki and include crystal healing, Pyramid Meditation , sound Healing with tuning forks plus laying on a Biomat as well. I felt completely safe and comfortable during my 1:1 session. She told me things about myself that I did not share with her and she new just by scanning my aura (so crazy but true!). I began feeling the effects & benefits of her session almost immediately afterward. She really helped me overcome the blockages that I was feeling internally. I have been recommending her to everyone interested in reiki and will be back to see her next month. If you are considering trying out her services, I would 10/10 recommended booking a session with her! You will not regret it!

I was recently healed by Simone Silk with a very good experience. She was able to extract all negative energy with healing crystals. I recommend her for all those seeking help!

My life has completely changed!!! I went to Simone for the first time over the summer. I had never been to reiki before so this was my first experience. From my first phone call with Simone, I can feel her energy and passion for what she does! She's so dedicated to her work and you can tell from the way she speaks. I went to Simone, feeling a little lost in life, minor depression, unhappy with my weight, looking for a new job, no love life, feeling disconnected from my loved ones. Right after my first session with her, I felt an immediate change. It's something I can't put into words. I found an appreciation for nature and meditation. And Simone stayed connected with me even after my appointment! She sent me interesting YouTube videos and things to stay updated with. Fast forward to 3 months later, I have a better paying job, I have an interesting love life lol, I feel closer to my friends/family. AND I lost almost 20 pounds!! I'll definitely be seeing Simone again. Her work is absolutely beautiful! So grateful I found her!

Syrissa SaccaHerbalist & Artist

Like an Angel that entered in divine time, Simone is an exceptionally clear, caring and personalized healer who understands how to shift your energy on a mental and spiritual level so effectively that you will see immediate physical results from working with her. I felt invigorated and renewed after our first session together. In my own herbal practice, I find allies in plants I work with on a daily basis. Working with Simone has undoubtedly sped up not only my receptivity of these allies but of my own self. Her beautiful light energy will allow you to restore vital energy to your whole being and create a harmonious flow into your life. Grateful for her work!

I had an absolutely amazing remote healing session with Simone. Even from across the country she was able to acutely tune in to the energies in my body . She gave me clear instruction on how to prepare for the session and how to take care of my self afterwards. As she told me I would, I felt a bit heavy for the rest of the day after the session as I allowed the energies to move but I woke up the next morning feeling very clear energized and empowered to walk my path in new and profound ways.

Simone has such a beautiful spirit. Even before meeting her in person and only speaking for a few short moments on the phone I could feel her energy. I knew she was someone I wanted to meet and have her help me heal. She is energetic, lively, positive, and passionate. Simone was able to feel out past traumas that I didn't even realize were there but when she called them out, it made so much sense. Simone genuinely wants to help you in every way she can. It's been a little over a month since I last saw Simone and I feel... awakened. It's hard for me to truly put into words how I feel especially after the year I've had but I feel good and more light hearted. I feel like I've been more outgoing, braver, patient, positive, more in tune with nature and feeling other people's energy. I love myself more and for me that's huge. It's something I really wanted us to work on and I feel the difference in me. Simone is amazing. I can't wait to continue more sessions with her in the future. The feeling I have now is a feeling I want to stay with me forever. Thank you Simone! You're one of a kind!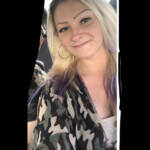 Brittney

She is THE BEST EVER! She's warm and welcoming, extremely smart and informative, and has wisdom beyond most. I went to her on my "ex's" birthday who was killed a few years ago, after being together for 7 years. After he died my life crumbed unbelievably fast in every way possible. And, it seemed that no matter how good I wanted things I stepped into every bad situation only seen in movies! The only thing that ever crossed my mind was hoping someone would kill me. I was BEGGING the universe to please help me before I gave up (which is so not my character). For days, I googled and looked for "psychics," and even though she's beyond a psychic I did stumble across her. Without even realizing, next thing I know is I'm on the phone with her. Something sent me to her. I'm still a newbie when it comes to my spirituality but as long as you are aware of the energy of life she will open your mind more than you can imagine. She asked if I see any number patterns often, which I do see several. One, being 737, which happens to be her birthday! She said see you've been sent to me starting a long time ago. It's just amazing! Certain things I've wondered for so long, she managed to put into perspective. She gave me hope and made me feel amazing about myself, which I haven't felt in so long. I cannot wait to see her again! I text her all the time with questions and looking for advice. I would literally trust anything she told me to do! Not even kidding. I'm not sure where I would've wound up if I hadn't found her!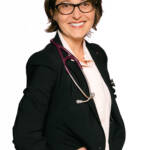 Dr. Caroline Hartridge

Dr. Hartridge General Practitioner, PLLC

Simone is the real deal. She is in tune with her soul's purpose and it is to help others through crystals, aura scanning readings and reiki. If you are looking for an alternative perspective on your current situation in life, do yourself a favor and go and see Simone.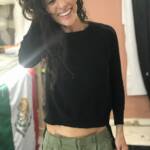 Rosie Ciavolino

I went to Simone the day I lost my dog Peanut, after 14 years of having her! It was one of the hardest, most painful days of my life. I cried the whole way there. When I arrived, I was greeted with a warm hug that already soothed me. We spoke, then started my Reiki session in a beautiful room, I laid down and Simone did her magical energy work. All I can say is , I left there extremely calm ans was able to travel back home to Miami, to deal with the loss of my Peanut. Without this Light-work session, Im not sure I would of had the strength to go back and deal with all her toys, dog bowls, food ..which I went through and donated. I believe this session gave me the Strength & courage I needed to handle such a loss. Thank you, Thank you, Thank you Rosie

Simone is the most caring , loving and compassionate person I ever came across, I search her online and I know it wasn't coincidence I went to her twice after the sections I feel amazing I feel more in tune with my self have tons of energy and an the way a think also changes she is a life change I don't tend to get anger as I use to check her out you will never regret it.

It's hard to put into words my experience with Simone. I never ever take the time to write reviews or testimonial but I felt the need to share my gratitude with the world. Again, words give no justice to the amazing work Simone does. Simone is God sent! Her level of knowledge, commitment and the attention to detail is incredible. Simone genuinely cares and is concerned about both your physical and emotional well being. The service she provides is the total package. I presented Simone with several challenging, rare and even uncomfortable dilemmas that I was dealing with at the time. She tackled them head on with no problems. She even went out of her ways to do research on some of it, to better service me and my situation. She is very generous with her time. What I love most is that she is very easy to talk to and best of all, she passes no judgment. Amazing! My session's felt like a body, mind and spirit detox. After my sessions with Simone, I felt more enlighten and in tune with my higher self. I also felt more spiritually connected. Even after my sessions, Simone would keep in touch to provide support and guidance to make sure I was still on track. No one does this! I love Simone. Her energy is electrifying and motivational. Her body, mind, heart and spirit is 100% committed to helping you. I implore anyone who needs help, whether it's physical, emotional or spiritual to start his or her journey of healing with Simone. Every successful person in this world knows that they need to assemble a team to help them achieve their goals quicker and more efficient and Simone is on the top of my list.

While I can't exactly say how I landed at Simone's door – was it the universe or providence, either way I just don't know, but of this I am absolutely certain: meeting Simone was one of the best things that's happened to me. I met Simone back in July of 2019. Thru my healing sessions with Simone, I came to reconnect with myself deeper. Many wonderful transformations have ensued. I've always felt at peace and ease during the sessions and always incredibly relaxed afterwards. To say that I witnessed distressing patterns dissolve or for that matter even the ominous turn benevolent is all absolutely true, and yet they are merely a small part of what happens… For me, it's like a 'portal of grace' is opened each time I have had a session, and in that space a precious gift of healing is passed to me – that I most definitely cherish. To reflect on this 'gift' (and the healing that has occurred) positively startles me at times, filling me with such immense gratitude that I cannot help but feel my heart is embracing me. Simone is an extraordinary individual, bringing not only beautiful intuition and deep compassion to her sessions but also true evenness of emotions, authentic presence and joyful warmth to the healing process. Always willing to listen, always engaging and has an amazing energy about her. She is able to hold a space of unconditional acceptance and wholeness, such that healing occurs at the deepest of levels for her clients. I Love Simone! If you have found these words then take comfort in knowing you are in good hands and if you choose to have sessions, then, it is, quite simply, a journey like no other!

I have had two sessions now with Simone, and it is hard to put into words what a miracle her healing work has already proven in my life. I came to her feeling emotionally overwhelmed, full of anxiety and feeling quite hopeless after years of working to get my physical and emotional health realigned with my truth, only to have my symptoms get worse. The feeling of defeat was weighing me down, and causing me to lose faith in what I used to unequivocally believe was my innate power to heal and transform anything in my mind, body, spirit and life. Within minutes of meeting Simone, I knew I had found a true healer. She has a presence about her that is instantly recognizable to all the empaths out there—she is a woman grounded in her own power, and has the purest and most genuine desire to help you heal. The confidence with which she spoke during that first session about her deep belief in my ability to heal, and how we are all designed to heal and renew by the power given to each of us, reawakened that part of me that remembered this truth, too. Here work activates this power within, clears the debris (emotional, energetic, psychic and physical) that blocks that natural healing power, and realigns you with the blueprint of your own perfectly created being. I can feel this shift in my body and mind, and I would not have believed such a thing was possible even 3 weeks ago. Simone, with her unique healing methodology, has helped me do what I have not been able to do in over 4 years of western medicine, acupuncture, herbs, naturopathy, meditation, yoga, dietary changes, psychotherapy, physical therapy, massage (you name it, I've tried it—and with deeply committed investments of time, discipline and energy as well!). She has restored my belief in my personal power to heal, create and transform, and that is an invaluable gift. In two short weeks, I have felt my energy and vitality return to me, I am setting healthier boundaries with increasing ease, and I am reconnecting with intuition, the deepest truths of my heart, that had gotten muddled under despair and sheer exhaustion in recent months, especially. I have more restful sleep, and am approaching life's challenges with a sense of optimism and excitement again. I am so thrilled to see how I will continue to reintegrate my energy back into my Being where it has always belonged; to return home to myself and live in my fullest power, with the wisdom of having truly healed myself, with the support of this miraculous woman. Simone is incredibly generous with her time and support—her work goes so much beyond energy healing (although she goes in deep on that, too!) She takes the time to get to know you, and listen to your struggles and provide insights and new approaches to your challenges that are true 'ah-ha' moments. Each of these insights has been a gift of clarity, and has left me feeling more understanding and compassionate toward myself and others, and more empowered as a human being. I now feel like I have the power again to overcome the obstacles in my life, to create the life I deserve and desire, and to do so from a place of deep knowingness, rooted in the power of Spirit. Her work is more powerful and transformative than YEARS of talk therapy—I tell you that from experience! If you truly want to regain your personal power, connect deeply with your inner well-spring of divine power, and remember who you are as a unique and powerful creation of Spirit, give yourself the greatest gift and call Simone. She will help you know yourself again. Her unique gifts of healing, connecting (to you and to Source), and revitalizing have the power to truly renew and transform. I could not be more grateful to have found her!

My first Reiki experience and I am fortunate to have it experienced by Simone. She is such a amazing intelligent and compassionate person. Her spiritual knowledge is just out of this world. She had the perfect prescription for my situation. Simone treated me for several months and gave me the tools to succeed. I took those tools and applied it to my everyday living and I have to say I have become more confident, grounded and patient person. If you are thinking of Reiki or even need a 'check up' because you feel out of balance or 'something is wrong', I urge you to go see Simone and guarantee you will not be disappointed. Remember it takes work and dedication from your part as well if you want a change in your life.

My experience with Simone  was amazing . Her energy is out of this world . She helped me healed some traumas I didn't Even know That I had. I remember during one session , my third eye just bursted open and I saw my inner child in a dark room hidden her face on her knees , and I had to pull her out of this darkness and gave her a hug , and made her feel secure and I was telling her that everything will be ok , that she's safe now . After that experienced my Life haven't been the same . During my healing process , I manifested a spiritual retreat in Costa Rica and I've spent a month there , in nature . Spirit knew exactly what I needed . Simone had reminded me of who I am , a being of light .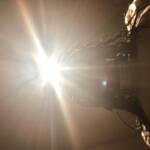 Manijeh Hart

Today has been simply AMAZING! I am full of respect and gratitude for Simone Boits 's spirit, intuition, and guidance. Because of our work together over the last 4 months (yes, just 4 months), tomorrow 11/11 feels more like a rebirth than a birthday. I'll be forever thankful!

I don't usually take time to write reviews, however the healing power that Simone offers is absolutely worth noting. Simone's warmth and genuine nature makes you feel comfortable from the very start and her talents help to bring you along your own journey of healing with excitement and gratitude. Simone takes the time to truly get to know and understand you, and completely invests in your health and desired growth well beyond the time you are physically with her in session.

I feel energetically lighter, gaining deeper clarity and see a difference in all areas I'm working on - in a positive and inspiring way, thanks to Simone and her beautiful gifts of healing.

Manijeh Hart, Teacher -Psychologist

I absolutely love Simone! Her beautiful spirit and positive energy made me feel so comfortable when I first met her. I was amazed how she was able to identify the blockages in my chakras and then use her healing expertise to restore balance. After just our first session, my eyes were opened to the Universe in an entirely new way and my spirit just felt rejuvenated. Each session is more enlightening and enriching. Simone's heart is definitely in her work and I recommend everyone who needs healing to begin this beautiful journey with her!!

Crystina Jean Baptiste, Student

Instant transformation!-

I'm only 17 so my mother had brought me in for a healing session, I was nervous at first because I had no idea what it actually was, being that I've never done anything like this before. When I went it I was explaining things that I wanted to be in life and explaining what I want for myself after this session. I kid you not,  I lacked confidence within myself and I also had other personal issues to work on. We also worked on manifesting (I needed a job and had an upcoming test) . It has been about two weeks; I blocked all negativity out of my life and blocked them on my phone. I walk with my head high I have confidence within myself and the things I do, I GOT THE JOB!! I did not get my scores back yet, but I'll be sure to do an update on how I did but I feel pretty confident about it! I just want to say thank you!! I highly suggest this healer to anybody ❤️

Suzanne Clegg, RDN, LAc. ,Author

I felt "hugged by life" - 

I am an energy-healing therapist myself (acupuncture, hands-on-healing, sound healer, etc).  I am VERY picky about who I get therapy from.  My intuition told me that Simone's work would help me... and she did indeed help.   I work with an intense population of people (I repetitively cool down hot cancerous tumors to comfort and extend life), so I need a high level of self-care.

My session with Simone was very high level energy work!  I could sense her collaborating with the consciousness of the crystals and minerals that she used.  Her ego was not interfering with the Reiki she did (that usually only comes with lots of practice and talent).  I felt great after the session.  Over the next few days I felt the earth "holding" me... such a wonderful awareness of safety and love.  It has stayed with me.

If you want to support your healing process with a beautiful and effective psycho-spiritual process, I highly recommend Simone.

I met Simone when I was so broken never thinking the pain would go away , Simone has the most amazing energy I have ever experienced,she gave me the tools and knowledge to heals she is an amazing person and an amazing healer ,

Kristina Gallagher, Teacher

What an incredible experience it was to meet Simone and have a reiki/crystal healing with her. It was my first time with this type of treatment. She's not only a wonderful person- she has such a gift. I felt every  area she went over (with tingles or pressure) with me after telling me what each signifies and I felt so at peace, happy and calm, and this has lasted for weeks now. I also find myself figuring out the root of the areas that she unblocked and feel so happy, empowered and free. I will most certainly be back- it's like taking a vacation and walking out feeling lighter. I also want to add that I live in nyc and am very lazy when it comes to leaving the city and especially in the winter, but going to her home and the room where she does her work is absolutely worth it. It's a special room and with all her crystals and set-up I would miss it being elsewhere. I'm so grateful a friend recommended her to me!

Milena Riservato, MS ED. MHC-LP

I had never done Reiki or Crystal healing , but have always been intrigued by the practice. Recently I have been going through a lot and was in of need guidance that was outside of traditional talk therapy or other like modalities. I was immediately drawn to Simone , because she just exudes love , everything about her. Her energy is so joyful and playful and she puts you at ease at an instant. She was very empathic and was genuinely concerned about what areas I wanted to work on and what my emotional and physical ailments were. It was very easy to talk to her . I am new to this so it was exciting but I had no idea what I was in for. The experience in itself and her room is stunning , sage , aromatherapy, meditation music. All my senses were ignited . I felt like I was on a mini one day retreat. I felt hot and cold in some parts of my body. There was a lot of movement happening in the session and it was very much like an outer body experience. I felt rejuvenated but a little raw and open as these crystals had definitely done their work. The next morning I woke up before my alarm clock with lots of energy. I felt lighter and just happier. Everything just flowed and I felt calm and at peace. To note I suffer from anxiety and somehow everything felt aligned today without knots in my stomach. I am looking forward to our next session as I know it gets better and better as more shifts and transformations happen. I cannot wait . I was slightly skeptical at first , I would absolutely recommend this form of healing that Simone so amazingly executed, to everyone . I was truly given a gift of her magic hands and service

I met Simone for the first time back in April when I had my first session. I nervously emailed her since this was my first experience with crystals and reiki and to my surprise she responded promptly and assisted on giving me her first available appointment that same night. Luckily I was available and the rest is history! There is so much I can say about Simone but the most important part is how beautiful and caring her soul is. She is incredibly gifted and during our sessions together she has taught me so much. She really takes her time to establish a relationship with her clients and gets to know them on a deeper level. I instantly felt comfortable with Simone and in her beautiful home/space. Many times during sessions with Simone I have experienced things I have never experienced before. I have felt burning in the back of my head and other body parts while she moved and released stagnant energy, I have felt tapping on my third eye, dizziness while laying still(like the table was spinning) and have experienced the most beautiful display of colors and rainbows during session. I know that her healing is powerful because I experience it every time I see or speak with her. I have been experiencing signs, animal spirits, light energy and repeating number ALL THE TIME since meeting. She had also done crystal work on my ovarian cysts since I suffer from PCOS and experienced much relief! My cysts have gotten much smaller and less painful during the months I see Simone. I urge anyone who is interested in this type of healing work to call Simone ASAP! The journey of opening up your spirituality is so beautiful but can be difficult and sensitive because it is not a straight path and brings out past life&inner child healing as well as surfacing and breaking old patterns. Having someone like Simone by your side to talk to and guide you through this journey is incredible and I am so thankful for her in my life.

I was recommended to Simone from a very trusted friend and healer. At the time, I wasn't ready to work on myself, and it has taken a year for me to come back to Simone. One day, she just popped into my head and I gave her a call. (Totally meant to be)

I had an amazing experience with Simone. I came in for my first session after a year full of anxiety in various aspects of my life, and felt like I had a big blockage in my throat chakra. The amount of care, listening and understanding she put in to my situation was amazing, and before I knew it I felt very relaxed and heard. After I left, I experienced an immediate change in my professional and personal life, which I believe solely had to do with this initial treatment.

Simone is a loving healer, who checks up and makes you face yourself, and advocates for you to be your best. I highly recommend, even for people who are skeptical or aren't fully to start working on themselves, this will change your perspective and I can't wait to continue working together on this journey!

What a truly enlightening experience!! Simone is a gifted healer. My sessions with her have been very healing both inwards and outwards. As someone who came in very apprehensive I have become a believer in the power of crystals and energy healing as a whole!!

Kimberly Glikenhaus Durana, Actress

What an incredible experience it was to meet Simone and have a reiki/crystal healing with her. It was my first time with this type of treatment. She's not only a wonderful person- she has such a gift. I felt every area she went over (with tingles or pressure) with me after telling me what each signifies and I felt so at peace, happy and calm, and this has lasted for weeks now. I also find myself figuring out the root of the areas that she unblocked and feel so happy, empowered and free. I will most certainly be back- it's like taking a vacation and walking out feeling lighter. I also want to add that I live in nyc and am very lazy when it comes to leaving the city and especially in the winter, but going to her home and the room where she does her work is absolutely worth it. It's a special room and with all her crystals and set-up I would miss it being elsewhere. I'm so grateful a friend recommended her to me!

I have experienced many Reiki practitioners...
I feel, healthy, happy, light, free, light hearted & laughing the laughter of an innocent child.
By far this is the most profound experience I have had in my entire life.
Reiki Crystal Healing at its best!!
I will be 75 next month, it's the best gift I gave my self.
so it's up to you to give yourSelf
The greatest gift of all!!!!

What a transformation! I was in search of spiritual guidance and it seemed every avenue I had turned down was a dead end. I was then introduced to Simone through what I can only describe as a divine intervention and within the first 5 minutes I knew this was exactly where I needed to be! She has changed my life in just a short 2 months! I came to her feeling stuck and with so many mental blocks that they were manifesting into physical pain and as soon as our first Energy Healing session was over I felt lighter and like I was able to navigate my emotions enough to begin to shift those blocks. Since then almost everyone I come into contact with that knows me has said they see a change in me, which is a true testament to Simone; not only am I feeling a difference in myself, but other people are noticing it in my presence alone. Believing is seeing for sure, and I am a full believer in her gift and her work. She gives you a safe space to open up and let go of what is holding you back and gives you the tools you need to live the life that you came here to live.
I came to her broken, angry, anxious, and undeserving and felt like I was taking 2 steps forward and 1 step back in every aspect of my life. After doing the work, saying the forgiveness decree, ho'oponopono prayer, creative writing , setting the right intentions, and using my crystals, I am no longer bogged down by contrasting beliefs and I know that even though I may take 2 steps forward and 1 step back, It is still 1 step forward! She is a wonderful person to have an opportunity to know, but if you're serious about Energy Healing and really want to see a change in your life, if you're ready to become unstuck, if you are tired of repeating the same patterns in your life, and you are ready to do the work then I implore you, make an appointment with Simone, it will be the best choice you made today and for your future!
Sending Positive Vibes Your Way,

Thais Aquino, Photographer

Some beings are beings of pure light. They incarnate on earth at this exact time because they have a gift to be shared, circulated and spread to everyone. They are beings of love, gratitude and forgiveness. Simone is one of those beings of pure light. The moment she crosses your path you will never feel the same, you will feel elevated, connected, in alignment and in touch with the divine. She embodies transformation and empower you activating your heart and spreading light. Simone's healing sessions will have you float in frequencies that you may think you've never seen or felt before yet you know that it has always been within you. She will bring your soul to light so you can access the deeper parts of your heart (emotions, suffering, pain, uncertainty) and with a gentle awakening conversation she brings awareness to the surface of your living body. Immediately after a session with Simone you will start to download information from the divine and from that moment on your healing process and let go momemts will bloom in infinity. Her professionalism and tender approach is really appreciated and sacred in times when our collective suffers. Your suffering and sense of disconnection will find comfort and light when held by Simone's hand and energy. If you booked a session with her, get ready to get cozy and have a cosmic intimate connection with crystals. Your inner child will thank you. Frequencies will be felt, seen and heard like never before. I lost count of the number of miracles thats has taken place since our session a few weeks ago. We thank you, Simone, for sharing your light with all beings that cross paths with you. It's an honor to have you in this life time with us.

I've been interested in crystal work for some time, but had a vague understanding of what it can do to benefit the mind and body. During the session with Simone, I could feel how the crystals were interacting with my body, feeling subtle shifts and releases. I had strong images come to my mind that also helped me. Simone takes the time to understand what it is you're going through and chooses intuitively what is most needed for you during the session. She also includes reiki, which adds a supportive element in releasing and healing during the session. If you've been attracted to a session, go for it.

Ellina Lender, Planetary Activist

This was one of the most beautiful and healing experiences I ever had,and I tried so many different practices before.Simone really shares all her love and knowledge with you by being fully present and supportive.We did a reiki session with crystals where Simone put me on the bio mat and used special crystals for every each part of the body.Also she is playing a sound frequency transition that she feels fits your energy field at that moment.
After the session I felt so light and pure like I wanted to fly,and the feeling never went away.So grateful for Simone's service and the sense of giving!

Santiago Rafael, Akashic Records Master/ Healer/ Transformational Coach

As a channel, healer and coach I consume lots of energy. The restoration Simone did to me was transformative. I was able to keep my tour with increasing levels of energy thanks to the Session with Simone. To catch up with the turbulence and changes ongoing these times an angel is needed, Simone was this angel taking care of me to come out of it stronger. Gratitude and Blessings.

I was a bit of a wreck when I ran into Simone at an event, and she offered her healing services. I was also having financial difficulty due to a series of challenging events. Simone was so kind to offer a payment plan, and we began our work together. I went into our first session a bit traumatized and too stressed and overwhelmed with emotion to think clearly (and I meditate daily). After that session, I experienced a major shift in the way I felt. I was lighter, clearer, more positive, and gently buzzing all over - definitely a different energy state. I went back for 3 more sessions. Simone was also so so kind to follow-up with me in between sessions and send me practical tips and inspiring content that helped keep me on target to heal and create the support and conditions I need to thrive. Although my real-life challenges persisted for a little while, I was even able to find resolution with some of these during our time working together - for one thing, unexpected financial opportunities arrived.

Dina Divine, Healer, Founder of Love Ripple, Photographer

As a someone who usually heals other people, I was so excited to experience Simone's special crystal healing session. She knew right away the type of Light Codes transmission music to put and which areas to address based on the questioner. The experience was more than profound and multidimensional. I felt an old trauma block release in my body (that I didn't know was still there) and complete retuning of my energetic and physical systems. Simone uses special protocols and crystals that help you to recalibrate and expand consciousness. I felt so alive and joyful after the session (processing more at home after with a salt bath). I highly recommend Simone's special crystal work and frequency upgrade, especially for those who are givers and need loving soul replenishment. Thank you for your beautiful service work that is so needed. Much Love & Light

Jasmine Rose. Life Coach, Writer /Blogger

When I was referred to Simone Biots for crystalline Reiki last month my intention was to participate in a couple sessions before my spiritual retreat in Sedona so I would be sure to arrive grounded and with an open heart. Well I received that and so much more.

Opening my eyes after my initial session the light was so bright I felt like I was in an operating room and to my surprise it was only the natural light from outside coming in on a cloudy morning.

I had this renewed sense of being reborn almost.

That week I began noticing a shift in how I treated myself and how I felt in social interactions. I had suddenly become much more comfortable in random conversation where previously I had this slightly nervous "I don't want to say the wrong thing and seem weird" kind of energy. AND I was noticeably improving on being more curious -as opposed to beating myself up emotionally- about my out-of-alignment choices.

Then seven days after my first Reiki I was there with Simone again. This session came with a less intense immediate energetic result AND that has been an amazing reminder for me not to compare and judge because I am blown away at the results that followed over the next ten days.

During my second visit I had a vision of a crystal come to me; witches finger. Simone advised me to hold this stone and feel into it to see if I had a connection. I did this and purchased the cluster of stones that I had been looking at on the shelf of my yoga studio but never really found visually appealing -ironic as now I see it as my most beautiful stone 
😉 From the moment I brought her home I began having vivid dreams. One night after another my dreams came to me each night more clearly than I've ever experienced.

After researching I found that this stone assists with so many things I have been writing as intentions in my journal for months.

Every night I set intentions to manifest recollections of my dreams for months without any physical results until I found her!

And I can feel more powerful manifestations coming as I work with her every day when I meditate.

Today I noticed a shift that may be my most profound upgrade that crystalline reiki has helped guide me to. I was watching a Facebook live I had posted and I was captivated by my beauty. I have never looked at a pic of me without any makeup or fancy clothes and refrained from judging myself and not only was I not judging myself, I was absolutely enthralled with how pretty I looked. AND that feels so powerful and liberating!

I am so grateful this beautiful connection has come into my life and I am excited to see the continued growth and healing that Simone and her magical crystal reiki work guides me to open myself up to.

Jani Moon, Media Coach, Moderator

I had never done crystal healing before & WOW. I could really feel the energy & crystals healing my body. Simone is so kind & loving & creates such a safe space to let go & heal. She is so passionate & dedicated about her work and now uses an incredible biomat too. Thank you so much Simone!!!

Dr. Carolina Hartridge, DO , RMT

I had the gift of receiving treatment from Simone. Her space is created and maintained with intention. She provides calm nurturing energy. Simone works with Reiki, crystals, essential oils and mantras to tune into and release your barrier to ultimate self. I highly recommend her practice.